At the University of Toledo with Casey
Minstrel took the fish down to visit Casey at the University of Toledo. Casey decided to play the role of admissions counselor and give the fish a campus tour.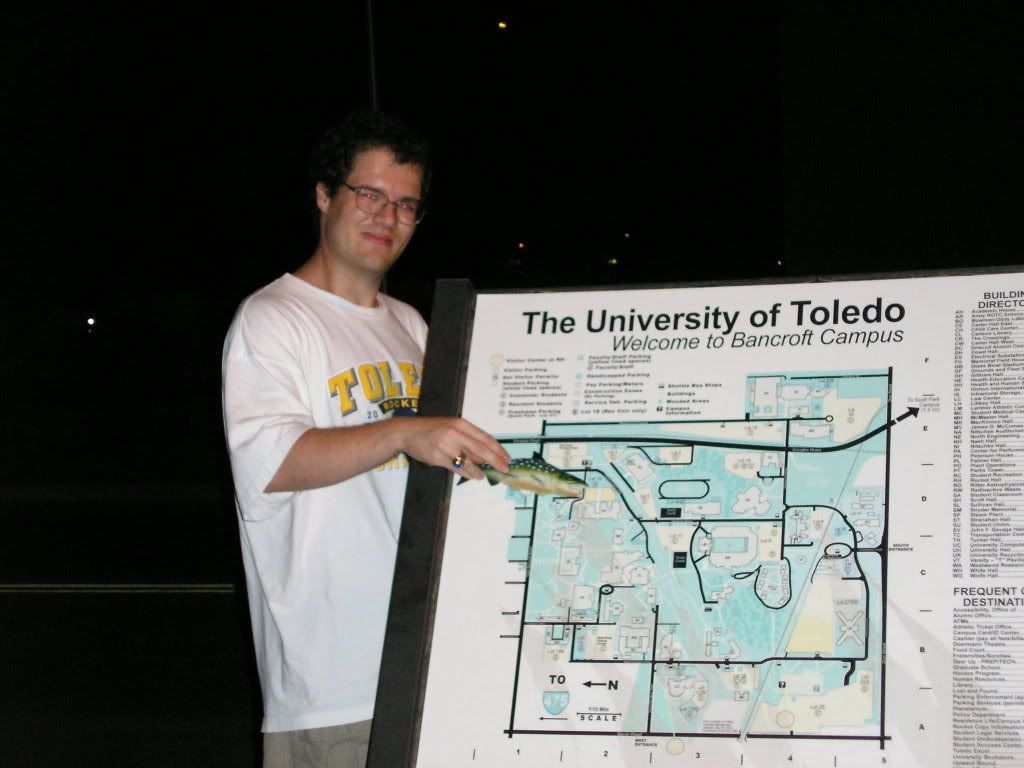 The fish got a little panicky when he saw some freshmen walking around with fishing poles, and wanted to call Campus Security....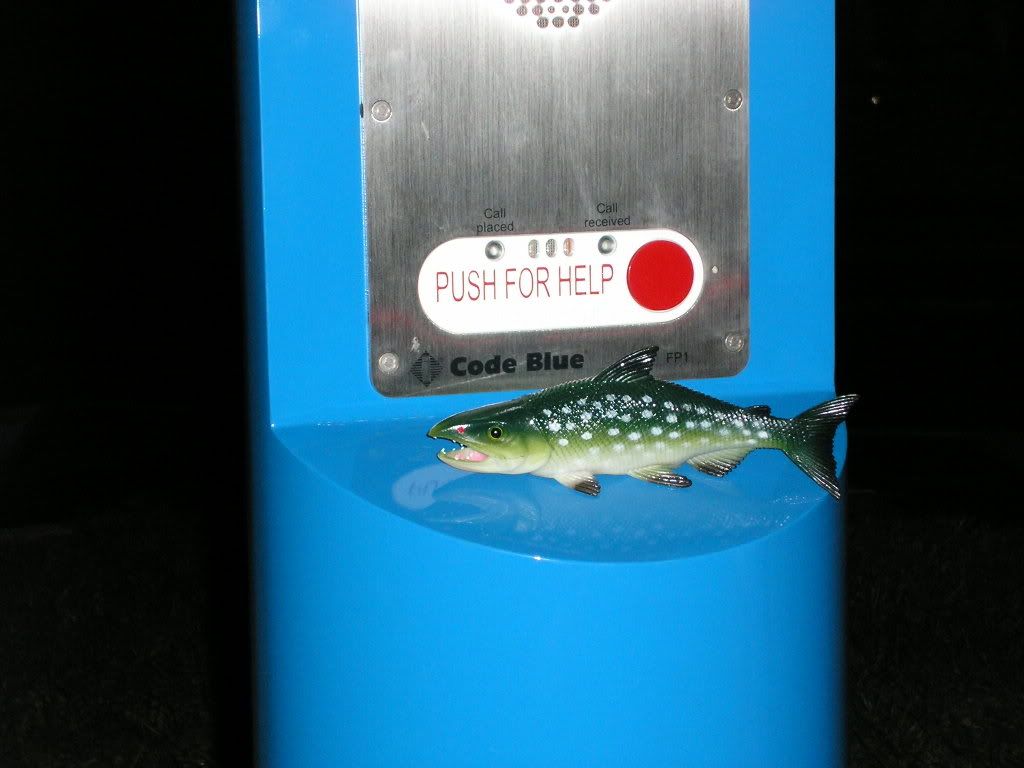 ....but Casey and Minstrel convinced him that the fishing freshmen were just going to pull some sort of strange and random prank. After all, no one would really plan to fish in the Ottawa River!
Casey took the fish to visit the science building, and it turns out that the fish knows more about Marine Biology than any professor on UT's staff! So with credits given for life experience and an Associate of Science degree earned from Kelp Community College back in 1994....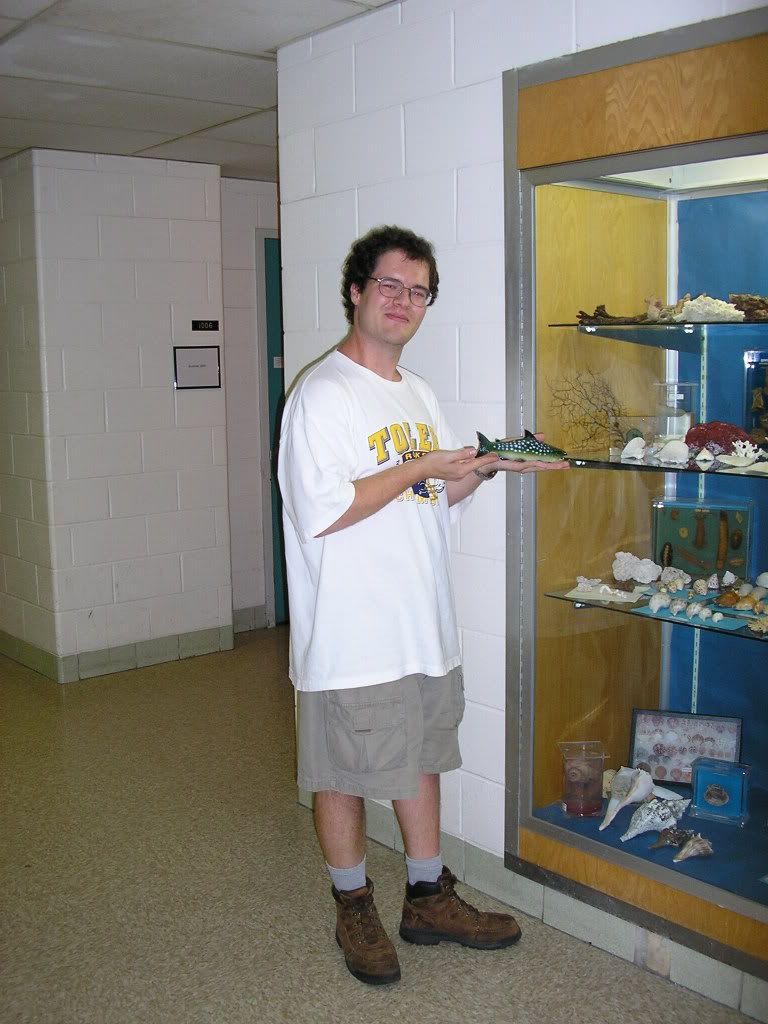 ....the fish was awarded a Bachelor of Science degree in Marine Biology from the University of Toledo-- an Honors degree, no less! Congratulations, Fish O'Thwacking!
The fish decided to celebrate his new degree by traveling far to the west to visit with WildaBeast and the other Northern California snopesters at their meet. Woooo, party!