In Ypsilanti with HelloLlama
Thwacky arrived at Hellollama's house in Ypsilanti safely only to wonder where the heck this God-forsaken place was. He soon learned it was near Ann Arbor and got was looking forward to seeing such sights as The Big House, The Diag, and other sights at the University of Michigan. Well, Thwacky was out of luck. He came to Ypsilanti and, gosh darn it, he was going to see Ypsilanti. Except there's nothing to see in Ypsilanti. So Hellollama took him to the only famous sight in town...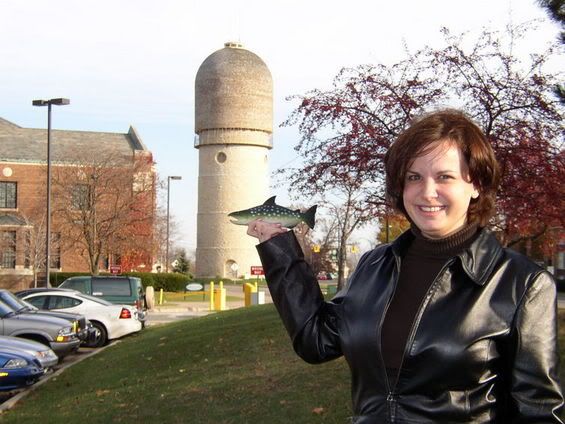 The Ypsilanti Water Tower. Also known as the giant phallus right near Eastern Michigan University. Rumor has it that the water tower will fall down should a virgin graduate from EMU. Notice that the tower is still standing. Clearly the architect was trying to compensate for something. Maybe the fact that it was located in Ypsilanti?
Thwacky spent the rest of his time in Ypsilanti trying to escape the drudgery of everyday life that is currently Hellollama's existence. To make up for the boredom, Hellollama and her two sons took him out to eat at their favorite Coney Island. Unfortunately, the boys spent the entire time harassing the poor fish.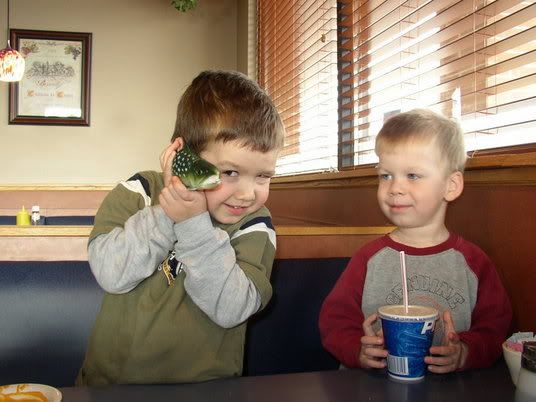 After that experience, Thwacky was so desperate to leave that he camped himself out at the mailbox in hopes that the postman would have pity on him. Alas, he forgot about postage.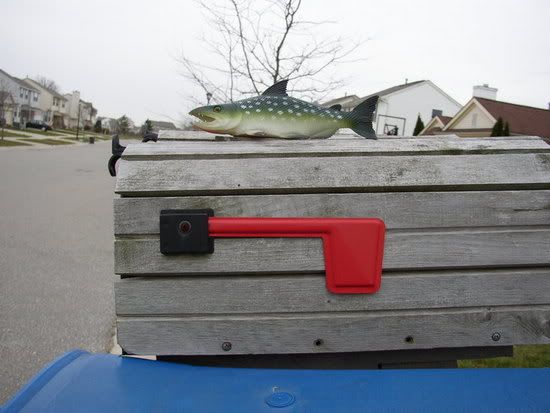 Luckily, Hellollama helped him out the next day and sent him off to Bach_girl way down south in Ohio.