In Toronto with Nonny Mouse
On a mild winter Monday, two deliveries were made to the suburban Toronto home of Nonny Mouse and the family she works for. One was a plasma TV. The other, much more important package, contained none other than Fish O'Thwacking himself!
Eight-year-old Kylie thoughtfully offered to let Thwacky share her old fishtank with one Violet C. Ramicfish, who has been rather lonely since the passing of her old roommate, a betta named Rainbow Fish. Unfortunately, quarters were rather tight, and it quicky became apparent that Violet snores. Or rather, burbles.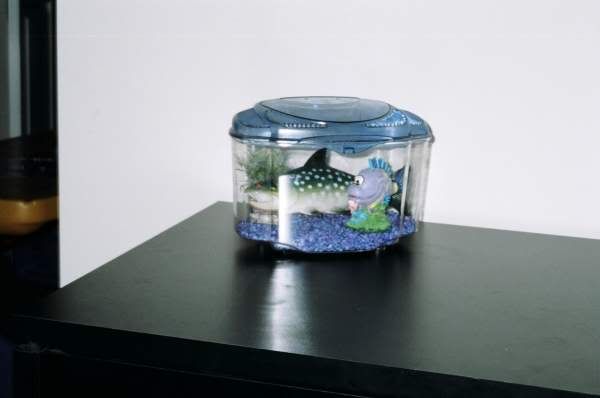 On Friday night Thwacky accompanied Nonny to a filk music salon, where musically inclined members of the local SF fandom commmunity helped Thwacky learn his scales.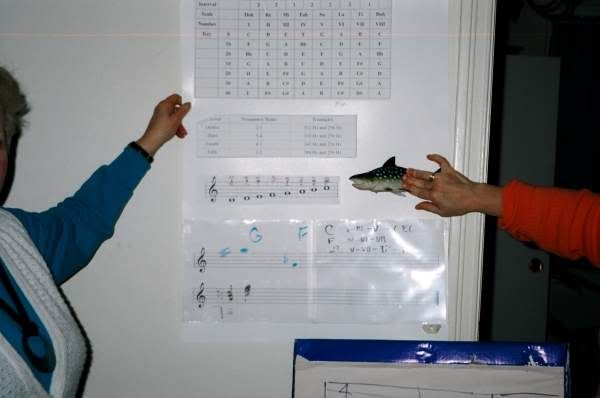 Then on Saturday, Nonny and Thwacky headed over to the Toronto snopester meet at the Yorkdale Milestones, where Thwacky would join Canuckistan for the next leg of his travels. But first, they stopped by the Rainforest Cafe where Thwacky finally encountered an aquarium worthy of him.
Unfortunately, he also encountered a life-sized animatronic hippopotamus....
Would Thwacky survive to make it to the meet?