Out and About in Toronto with Canuckistan
Canuckistan took Thwacky to Fly Nightclub-- according to them, it's every gay stereotype come to life! It is actually the club which was the basis for Babylon on the show "Queer as Folk."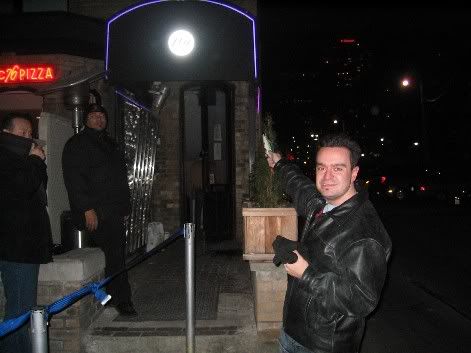 Before long, Thwacky was at the bar and drinking like... well, like a fish!
To Canuckistan's surprise, Thwacky disappeared in the club. Now how often is it that one gets ditched by a rubber fish? Canuckistan eventually gave up and went home. So imagine his surprise Sunday morning when he got a call from Thwacky. Thwacky wanted to know if he could bring a "friend" up. Meet Whacky.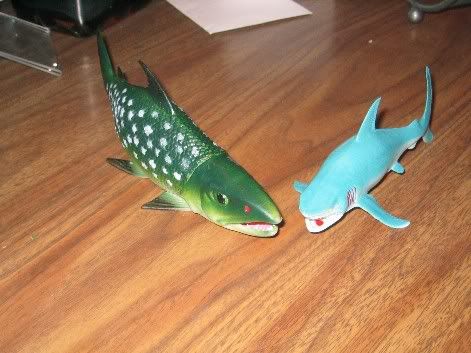 Whacky is a whale-minnow hybrid. He and Thwacky met at the club, and it was love at first sight! So Canuckistan, happy for them both, let them check the NFBSK forum for any info on fish relationships....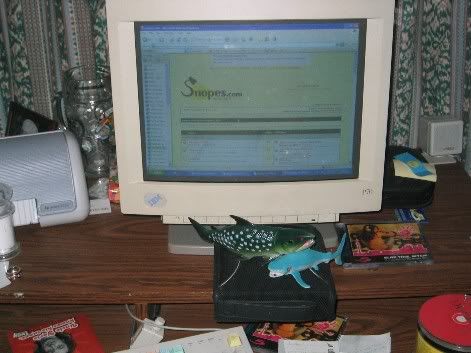 ... before shipping the happy fish couple off to callee.