In Alberta with Jenn
Despite the lovely mild winter Edmonton has had, it got a massive amount of snow in a very short amount of time right before the fish arrived. The fish didn't seem too thrilled with this, so took their chances indoors with Jenn's cat. They were in the car to West Edmonton Mall in no time. Being fish, they were quite impressed with all of that Alberta sky.
Once in the world's largest mall, they admired the replica of the Santa Maria, hammed it up for a Sea Life Caverns photo op,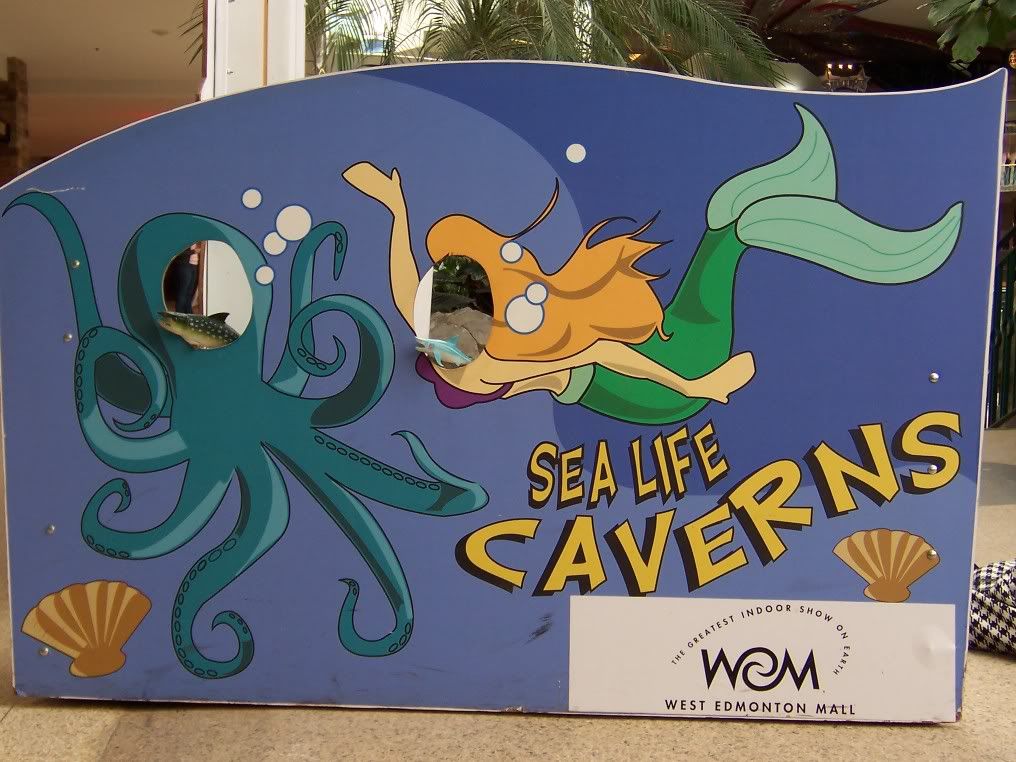 longed for a dip in the World Waterpark, narrowly escaped being crushed by a Chinatown lion, and tried to talk Jenn into going on the indoor rollercoaster ("No bloody way!"). They took a short break after finding Nemo and Dori to share their travel story with their captive brethren.
Since Jenn had been up until 4am and forced to get up at the ungodly hour of 11am, she insisted upon stopping for a biscotti and coffee at Second Cup, where Jenn's design student SO lectured the fish on the concept of streamline. "Better them than me," muttered Jenn.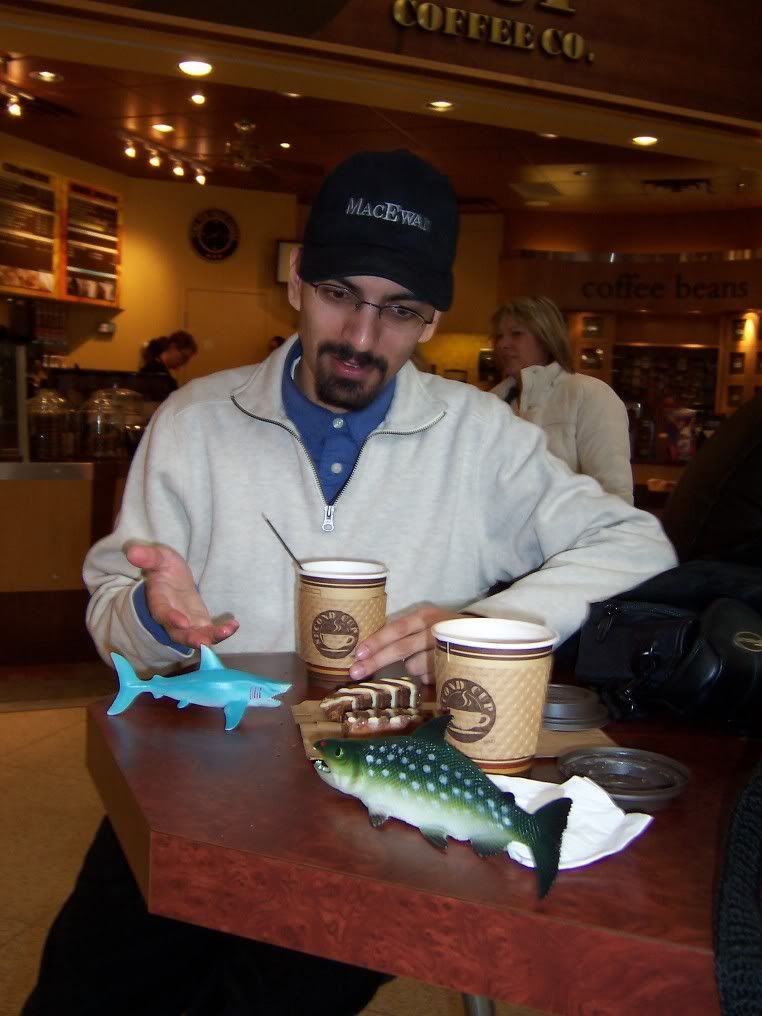 That evening, the fish had dinner with Jenn and her world traveler friends who have biked all over the world. The fish tried out the bikes but decided that their inability to reach the pedals made the postal system the better choice for their continued travels.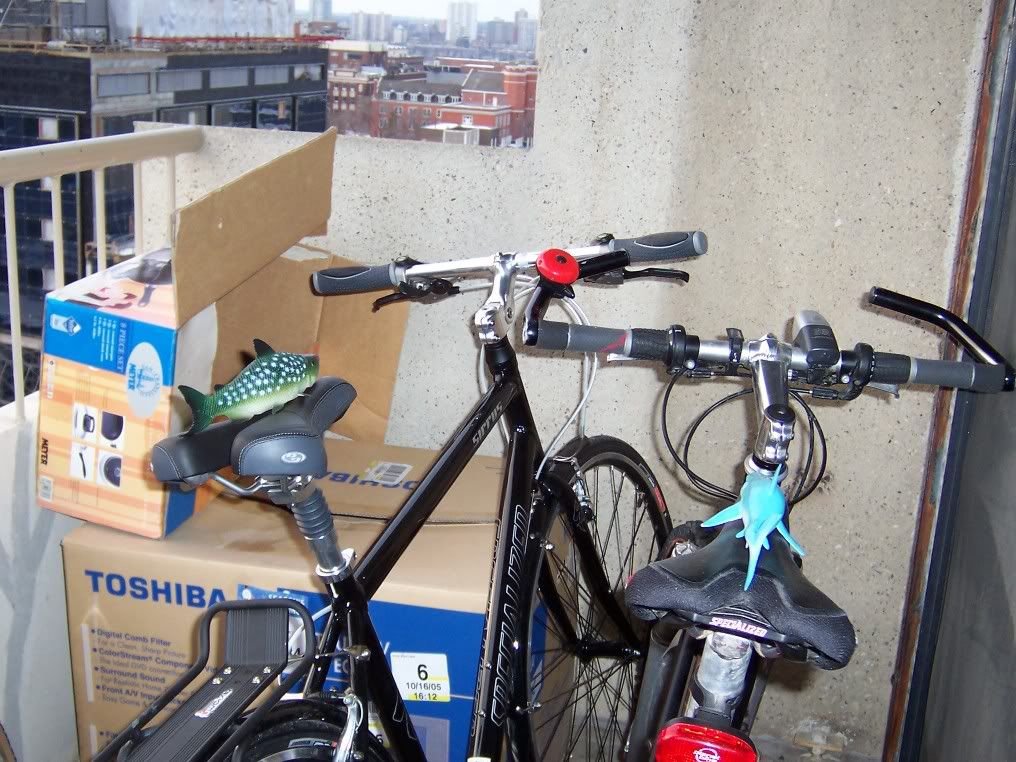 After Jenn went home, the fish geeked it up with a game of Magic: The Gathering. They headed off for San Diego the next day.