In Nashville with AnglRdr
When Thwacky and Whacky arrived in Nashville, they were so tired from their trip in a hot summer envelope that all they wanted to do for a little while was catch up on their snopesing in an air conditioned room and drink plenty of Diet Coke! AnglRdr was quite unprepared for the fishes' appetite for diet cola beverages and had to make an unexpected trip to the grocery store.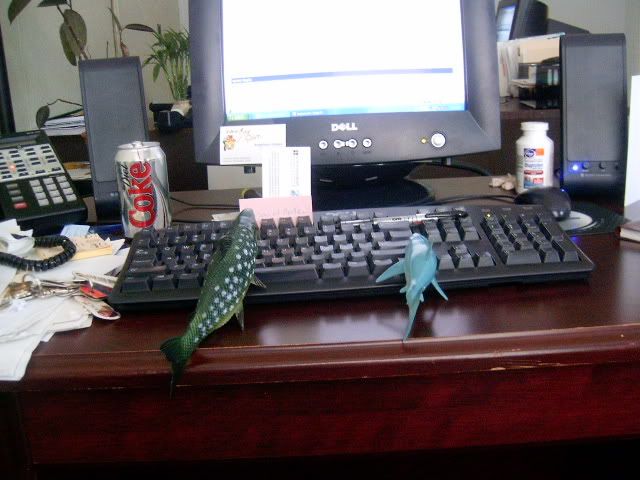 Meanwhile, Thwacky and Whacky eventually bestirred themselves to try to check in with some of their aquatic acquaintances by having AnglRdr catch them on hooks and pull them out of the water.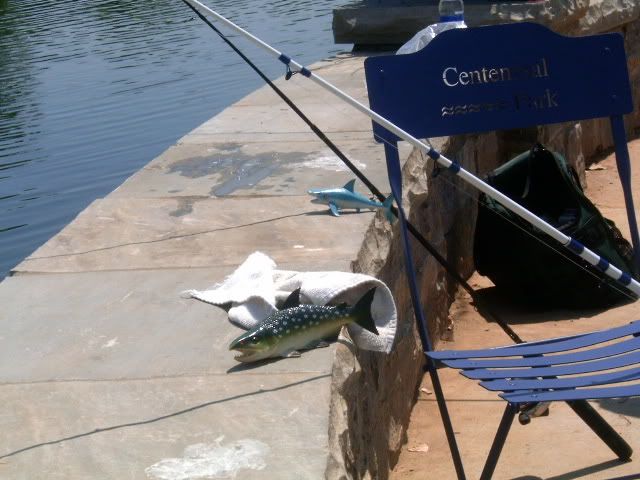 A local news reporter, always looking for a variation on the "man bites dog" story of interest, decided that fish-fishing-for-fish would be an excellent feature story for the 6:00 news.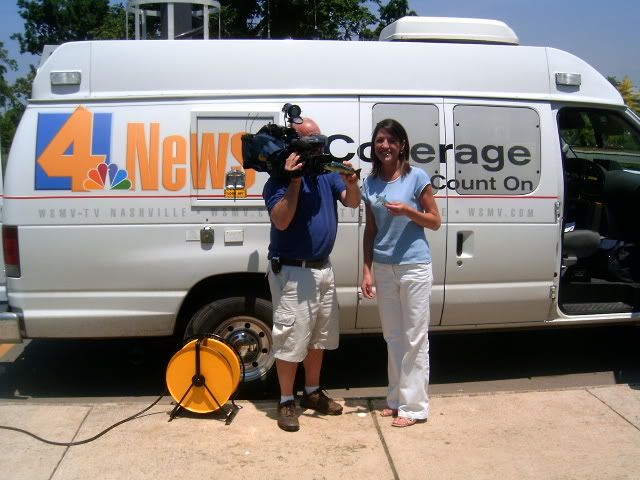 After AnglRdr showed the fish some of the local Nashville sites,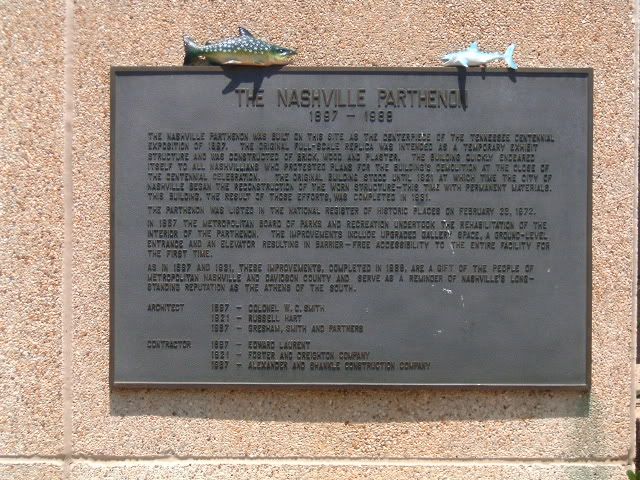 they were more than ready to go somewhere cooler, so they bid their hostess farewell and set off to visit Deep Blue in Indiana.